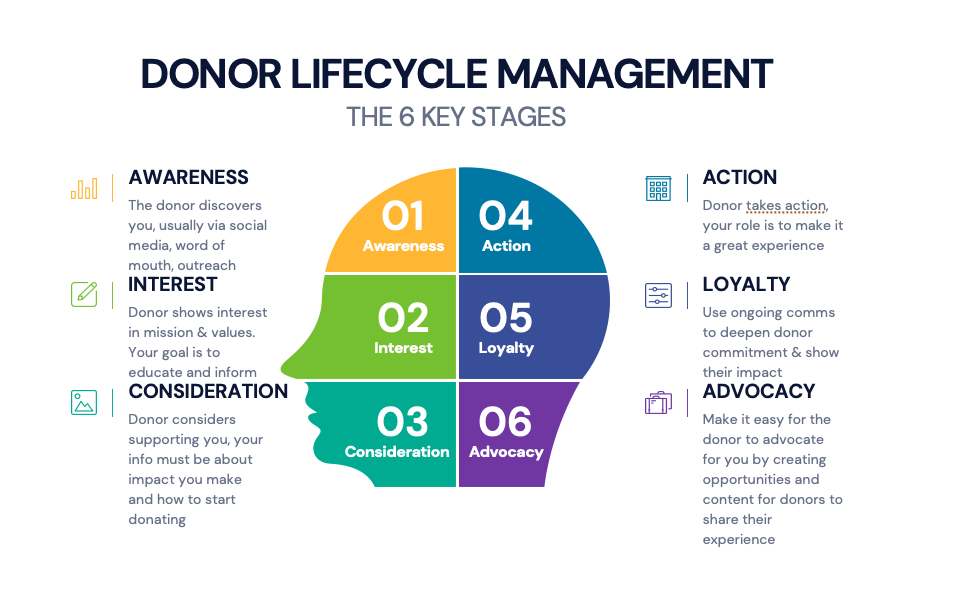 Donor lifecycle management (DLM) or customer lifecycle management as it's more generically called, should be a core process for non-profit organisations in ANZ . It aims to link each stage of the donor journey, from initial awareness to advocacy, and to build strong, long-lasting relationships with supporters.
DLM helps to ensure that every touchpoint with a supporter is meaningful and impactful. By carefully managing each stage of the journey, non-profits can create personalised experiences for their supporters, which builds a sense of trust and loyalty. This, in turn, leads to increased donations and advocacy, as supporters are more likely to engage with an organisation that they trust.
Equally it helps ensure the time and money spent by the non-profit is directed and effective.
How do I start?

Go to Source of this post
Author Of this post:
Title Of post: The Importance of Donor Lifecycle Management for Non Profits in ANZ
Author Link: {authorlink}