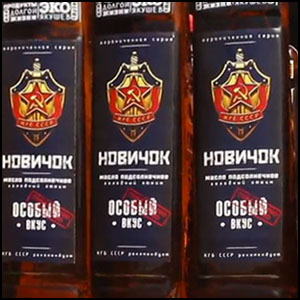 According to a State Department press release released today, the United States has made a determination that Russia used novichok, a chemical warfare agent, in an attack on British soil and, as a result, the US will impose sanctions on Russia under the Chemical and Biological Weapons Control and Warfare Elimination Act of 1991 (the "CBWC Act"), 22 U.S.C. § 5601 et seq.  The text of these sanctions was not released.  Instead, the text will be in a Federal Register notice expected to be published on or around August 22.  The sanctions will be effective as of the date of the publication of that notice.
Because these sanctions are being imposed under the CBWC Act, we can already get a good idea of what these sanctions will be.   The Act contemplates sanctions being imposed in two stages.  The first stage, described in section 5605(a), sets forth the following sanctions, all of which are required to be imposed upon the offending country:
Termination of all foreign assistance
Termination of all arms sales
Termination of all foreign military financing
Denial of U.S. government credit or assistance
Termination of all exports of items controlled on the Commerce Control List for NS reasons
To be honest, none of these sanctions will have any significant impact on Russia.  Arms sales to Russia have been prohibited for some time now.   The country chart already has Russia controlled for both columns of NS controls.  Of course, you could say that the new sanctions will mean that NS items will not be considered for licenses under any circumstances.  But I don't think licenses to export NS items to Russia are being readily granted now.
The second stage, if it happens, would take place on November 8 of this year unless the President determines that Russia is no longer using chemical or biological weapons.  If that determination is not made, the President is required to impose three sanctions from a set of six possible sanctions.  Those six possible sanctions are:
Opposing multilateral bank financial assistance to Russia
Prohibition of U.S. bank loans to the government of Russia
Prohibition of all exports of all U.S. goods and technology to Russia
Downgrading or suspending diplomatic relations with Russia
Termination of all service to and from the United States by Russian airlines
Whether the President will make the findings necessary to impose this second stage and which three of the six will be imposed is anyone's guess, although I suspect that most people likely have a pretty good guess.   The upcoming Federal Register notice will probably not even address the second stage sanctions.   If the United States does in fact impose the three second stage sanctions, the best guess is probably that he will impose the least restrictive of those, i.e., opposing multilateral bank loans, prohibiting U.S. bank loans, and expelling a few more diplomats.

Go to Source of this post
Author Of this post: Clif Burns
Title Of post: Sanctions in Name Only Imposed on Russia for Nerve Gas Attack
Author Link: {authorlink}