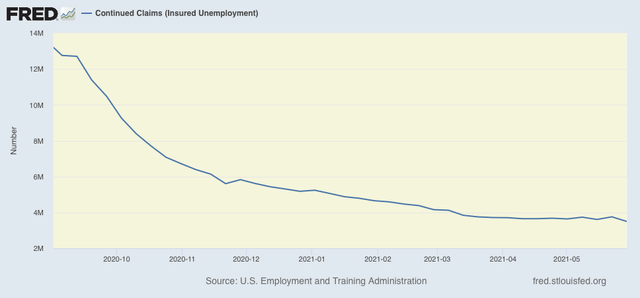 The long term perspective again shows that these are equivalent to the worst levels of most previous recessions, or early in the expansions, versus at 2,000,000 or below later in strong expansions: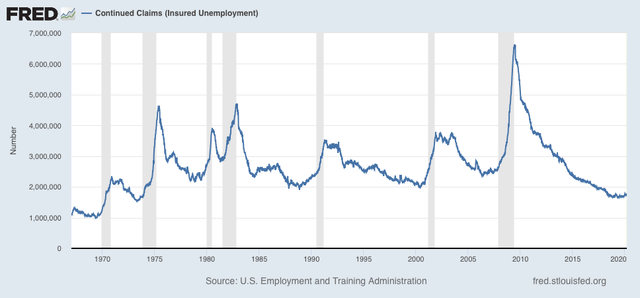 I am not sure if the recent strong declines in new jobless claims will continue from here, as we approach past levels of full or nearly full employment; but the news is definitely good, as we are at least approaching more "normal" expansion levels.
The issue with continuing claims has become more complex, as this week they finally – slightly – broke out of a flat trend since the beginning of March. The picture has become much more clouded as half of the States have announced early terminations of supplemental pandemic benefits. The picture is further clouded by the sputtering rate of new vaccinations, with the Appalachian, Deep South, and Interior West sections of the country showing low vaccination rates, and an ongoing pandemic that is *not* coming to an end. I think we are going to see two tracks going forward from here, as near-normalcy does return to the more vaccinated parts of the country, while attempts to return to normalcy fail in the laggard regions.