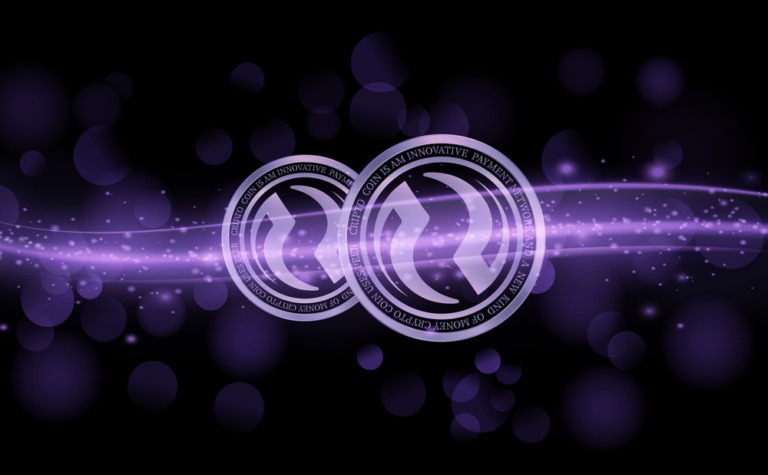 Injective Protocol's INJ price jumped sharply on Wednesday as demand for the coin roared back. The token jumped to a high of $2.46, which was the highest point in months. At its highest point on Wednesday, the token was up by over 90% from the lowest level in 2023.
What is Injective Protocol?
The blockchain industry is made up of numerous layer 1 networks like Ethereum, Solana, and Avalanche. All these projects have tools that make it possible for developers to build on top of them. They are all used to build applications in industries like non-fungible tokens (NFTs) and DeFi.
Injetive Protocol is a layer 1 project that focuses on the DeFi industry. It is built on top of Cosmos ecosystem to make it easy for developers to build auto-executing smart contracts that are faster and cost-effective. Injective Protocol has raised millions of dollars from the likes of Mark Cuban and Panterra Capital.
According to its website, Injective has made over 152 million on-chain transactions with an average transaction cost of less than $0.01. Some of the top applications built on Injective are Helix, Astroport, and Frontrunner. 
Helix is a decentralised orderbook crypto exchange for trading digital assets with zero gas fees. Frontrunner, on the other hand, is a sports prediction market while Astroport is a popular AMM for swapping crypto assets.
Injective's INJ token price soared sharply after the developers announced a major ecosystem fund valued at about $150 million. It will provide the financing, with other contributors coming from leading players like Pantera, KuCoin Venturs, Jump Crypro, and IDG Capital. 
Developers just need to come up with a simple application and fill a form that describes the team members and the goal it wants to achieve. The team will then review the applications and select the companies to invest in.
INJ price prediction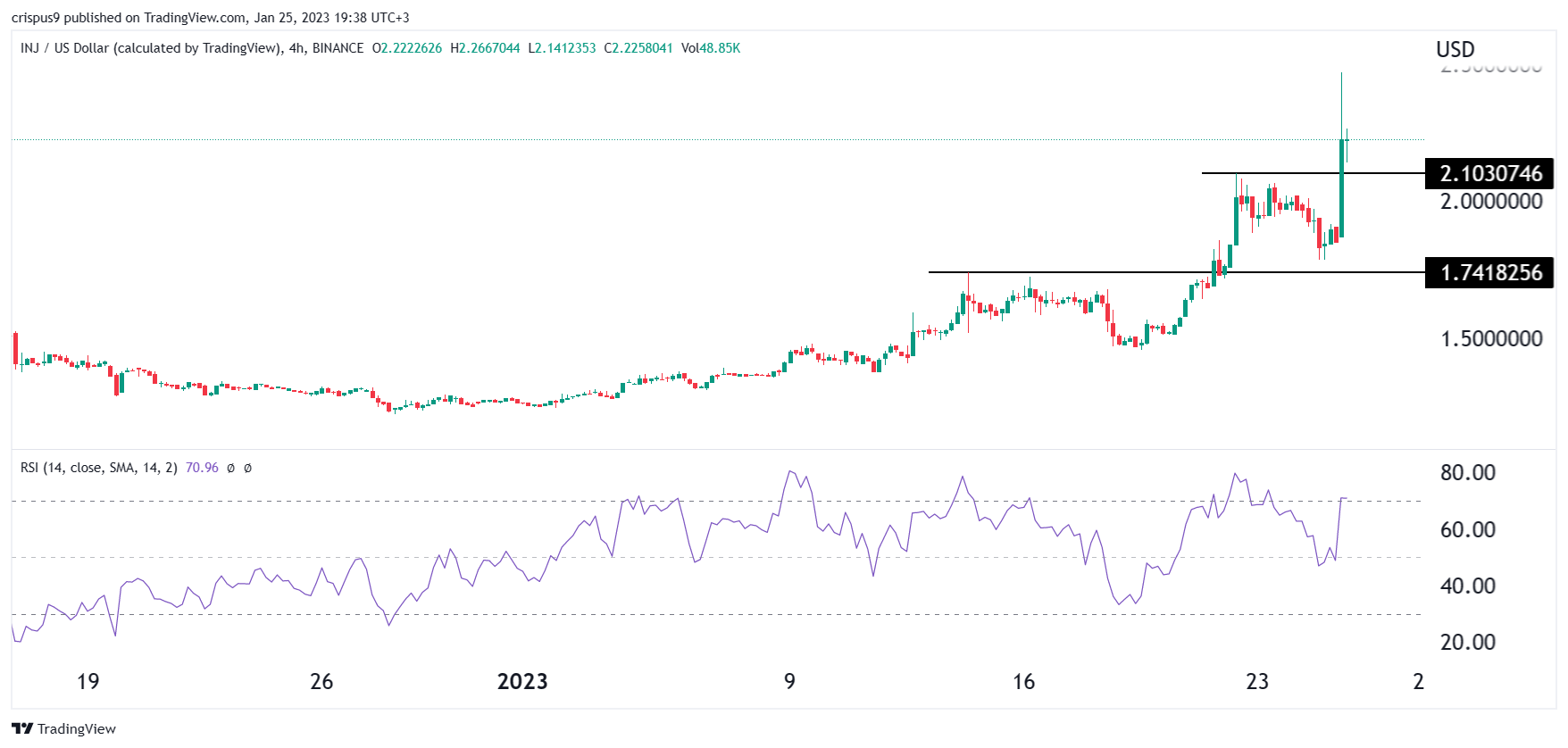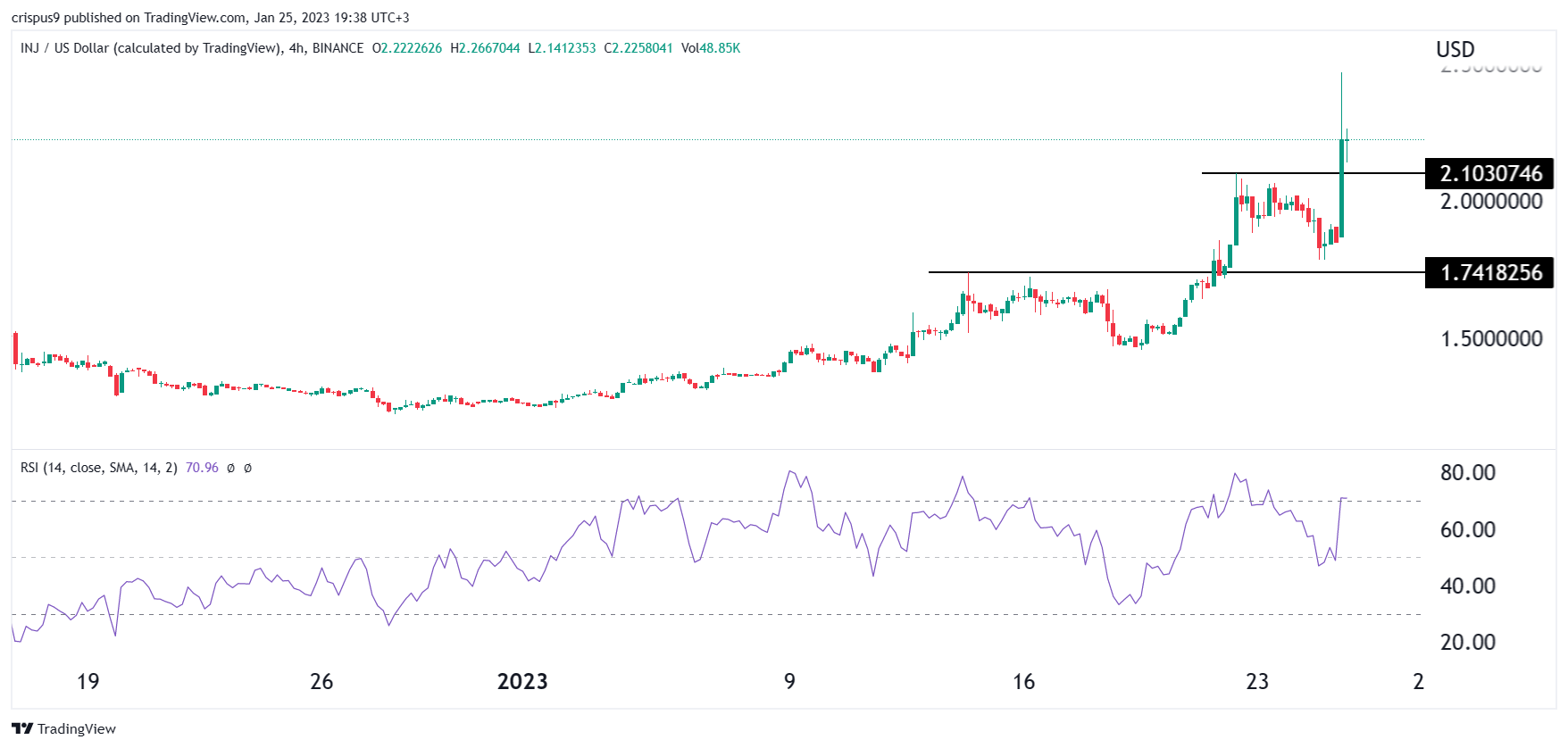 The daily chart shows that the INJ crypto price has been in a strong bullish trend in the past few months. It recently rose above the key resistance points at $1.74 and $2.10, the highest levels on January 14 and January 2, respectively. The coin has surged above all moving averages while the RSI has moved above the overbought level. 
Therefore, the token will likely resume the bearish trend as the enthusiasm of the venture fund eases. The next key level to watch will be at $2.
The post INJ Crypto Surges After Injective Launches a $150M Fund appeared first on Global Coin Report.
Read more at https://globalcoinreport.com/inj-crypto-surges-after-injective-launches-a-150m-fund/

Go to Source of this post
Author Of this post: Crispus
Title Of post: INJ Crypto Surges After Injective Launches a $150M Fund
Author Link: {authorlink}